About Us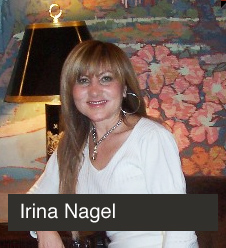 Irina International Tours is proud to celebrate 25 successful years in the travel industry. We are a Toronto based travel agency specializing in local and international motorcoach tours.
Irina International Tours believes that how you travel and what you experience is as important as the destination itself. After all, these create the best memories and provide the most enriched experiences. Whether you are travelling the world or the many hidden treasures in our backyard of Canada, with Irina International Tours fully escorted touring program, you will always enjoy our distinctive style - the best quality products with excellent value.Irina International Tours prides itself in offering genuine motorcoach tours of Canada, The United States of America (USA) and Europe with emphasis to the greater insight of the regions we visit, focusing on the historical, cultural and fauna of our spotlight destinations.
In addition, to the "must visit" we also take you "off the tourist track" to bring you authentic experiences that makes some of the regions really come alive with local character.We don't just propose a travel destinations, we offer personalized and flexible touring at it's very best, which shows you the "must sees" and the unique and authentic. We stay at the moderate finest hotels available, selected for their quality, central location and/or their ambience. These factors along with the most experienced Tour Directors, makes our tours the ultimate touring experience.
Irina International Tours provides the following:
Daily - Group and/or Individual Sightseeing Tour
City of Toronto sightseeing tour
Niagara Falls/Niagara on the Lake sightseeing tour
"1,000 Islands" boat cruise and sightseeing tour
St. Mary's Mission/Lake Huron "30,000 Islands" boat cruise & sightseeing tour

Eastern Canada - Fully Escorted 3 - 14 day tours
Ottawa/Montreal/Quebec City/Tadoussac (whale watching)
Ottawa/Montreal/Quebec City
Montreal/Quebec City
Atlantic Provinces - New Brunswick/Prince Edward Island/Nova Scotia and/or Newfoundland

Western Canada - Fully Escorted 5 - 7 day tours
Vancouver/Victoria/Whistler

United States of America (USA) - Fully Escorted 4 - 8 day tours
Boston/Newport/Cape Cod
Chicago
New York
New York/Philadelphia/Atlantic City
New York/Washington
California and Arizona States

Irina International Tours is a truly international tour company offering other destinations such as South/Central America, Asia, Europe, South Pacific and North America, catering to the needs of every individual. We also offer other services including airline tickets, cruises and hotels accommodations throughout the world.
Furthermore, for special interest groups, conferences, trade exhibitions and conventions, Irina International Tours will let you choose what you want to do, to personalize your touring.
This information is also available in Hebrew here.


TICO registration No.50007929