Tour Packages
1000 Islands Tour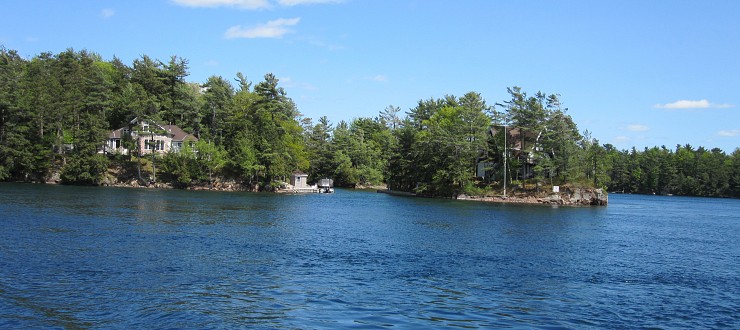 | | |
| --- | --- |
| Tour start date(s): | 01-09-2022, 09-09-2022, 07-10-2022 |
| Duration: | 12.5 hours |
| Location: | Toronto-1000 Islands-Kingston |
| Price (including tax): | $185 CAD |

***Please note that this tour is in the Russian language***
Welcome to the 1000 Islands and the St. Lawrence Seaway
Here Ontario and the United States meet… their cultures blending in the waters of the mighty St. Lawrence and Great Lake Ontario. The native peoples called this region the "Garden of the Great Spirit." Today, many people still remark that this gorgeous garden of woods and waters is truly one of the most beautiful places on the planet.
See the famous Boldt Castle - A true love story
Millionaire George C. Boldt, proprietor of the Waldorf-Astoria Hotel in New York City, set out to build a full-sized, Rhineland-style castle on Heart Island for his beloved wife Louise. Construction began in 1900 on a six story, 120-room castle, complete with tunnels, a powerhouse, Italian gardens and a children's playhouse.
The Boldt family spent four glorious summers on the island during construction. Then in 1904 tragedy struck. Upon the unexpected death of his wife, George halted all construction. He never returned to the castle, which remained vacant for 73 years.
Kingston Sightseeing Tour
Kingston was the first capital of Canada before Confederation from 1841 to 1844. However, its location made it vulnerable to the American attack. Consequently, the capital was moved to alternating locations in Montreal and Toronto, and then later to Ottawa in 1857. Kingston is nicknamed the "Limestone City" because of the many historic buildings built from the local limestone. You will see Kingston City Hall, the Historic Market Square, Customs House, St. George's Cathedral (1825), Court House, Murney Tower and the last gas lamp. Numerous buildings reflect the Victorian style architecture.
Tour Duration: 12,5 hours (8:30A.M.-9:00P.M.)
Price: $185.00 (full payment required 48 hours prior to departure)
Departures from: 2727Steeles Ave, Suite 102, Toronto, ON