Tour Packages
Tour the Parks and Gardens of Toronto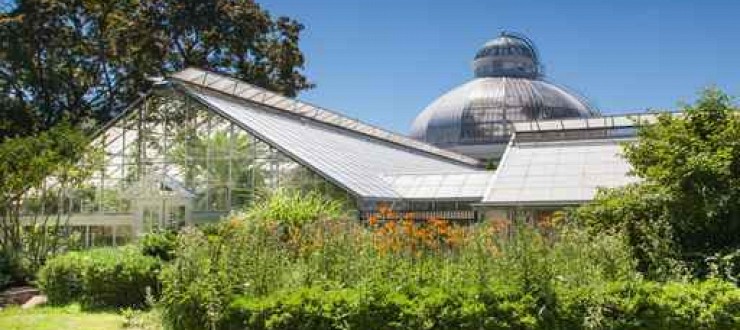 | | |
| --- | --- |
| Tour start date(s): | 29-06-2020 |
| Duration: | 7hours |
| Location: | Toronto |
| Price (including tax): | $70 CAD |

***Please note that this tour is in the Russian language***
City of Toronto - Gardens & Parks Tour
High Park - With over one million visitors annually, High Park is the jewel of Toronto's Park system. The park contains an outstanding concentration of rare plant species, including woodland fern-leaf, cup plant, shrubby St. John's Wort and the wild blue lupine. The oak savannahs in the park form one of its most famous and admired aspects. These savannahs once covered much of the Ontario landscape.
Rosetta McClain Gardens - A favourite of floraphiles, the Rosetta McClain Gardens are a hidden treasure among the city's parks. It's hard not to be lured down the garden path where giant red canna lilies flank the route to elaborate rockery, ablaze with begonias, geraniums and cardoons.
Bluffers Park - A vertiginous drive downhill pays off with a sublime vista of white chalky cliffs and blue water. The end of the road holds a pristine swimming beach.
Guildwood Park - Features a unique collection of architectural constructs in a waterfront garden setting on Lake Ontario.
Edwards Gardens - A former Estate Garden featuring perennials and roses on the uplands and wildflowers, rhododendrons and an extensive rockery in the valley.
At the end of the tour, we will drive along Bridle Path, where the rich and famous live and the price of a house is $ 5 million and up.
Tour Duration: 7 hours 9:00A.M.-4:00P.M.
Price: $70 (full payment required 48 hours prior to departure)
Departures from: 5050 Dufferin Street, Suite 223, Toronto, ON