Tour Packages
Architectural mosaic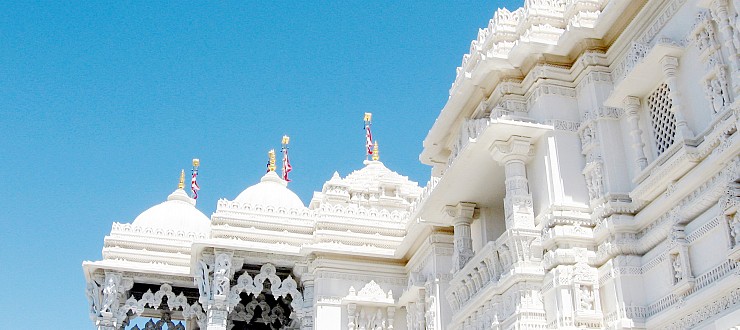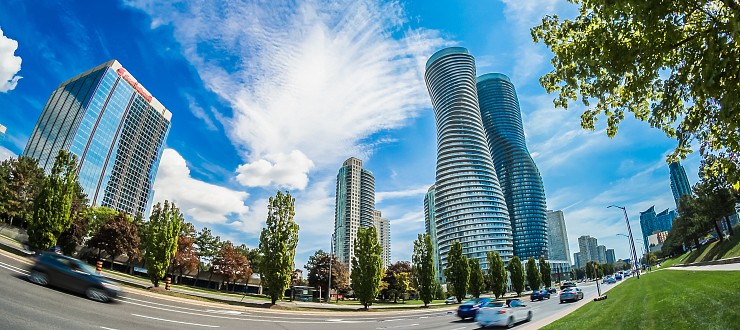 | | |
| --- | --- |
| Tour start date(s): | on weekends |
| Duration: | 8 hours |
| Location: | Toronto-Mississauga-Oakville |
| Price (including tax): | $80 CAD |

***Please note that this tour is in the Russian language***
Architecture is like music that is frozen in stone. By introducing you to different architectural ensembles in Toronto, we will try our utmost to help you hear and appreciate this natural music.
Our tour begins with a visit to one of Toronto's unique attractions - the fabulous Hindu Temple of Sri Swaminarayan Mandir which was built from snow-white carved marble in 2007.
During its construction, the main construction principles of ancient Indian temples were thoroughly observed.
All 24,150 elements of the temple, including many domes, still stand today thanks to a centuries-old design and the most accurate arrangement. The name of the temple "Mandir" is translated as "a place for soul meditation", and its interiors create the impression that you have discovered a magical, luxurious and almost fairy-tale-like palace.
Today, the Temple is recognized as one of the main architectural sights of Toronto.
After a visit to the temple, you will get acquainted with another architectural highlight of Greater Toronto, Mississauga's "Absolute Towers." An interesting fact is that one of these towers was named "Marilyn Monroe" thanks to its bizarre forms.
This complex was named "The best high-rise building in America" after having won the skyscraper award in 2012.
You will also get acquainted with City Hall, the building of Mississauga's City Council, built in the style of a "futuristic farm".
We will visit Port Credit, one of the most beautiful areas in Mississauga, located on the shore of Lake Ontario, considered a popular destination for shopping, eating-out and hiking.
As well, you will drive through the old colonial architecture and visit one of the city's museums, Benares Estate, which is considered one of the vivid examples of the Georgian style.
At the end of our tour, you will get acquainted with the picturesque places of the city of Oakville - Lakeshore Road - part of the "golden horseshoe" of Ontario, one of the richest neighborhoods.
You will walk along Trafalgar Road, drive past the most expensive houses, estates and villas in Canada with a surprisingly diverse and interesting architecture, with beautiful parks and views of the lake.
Time: 10a.m.-6p.m.
Cost Per Person: $80(incl.HST)
Departure: 5050 Dufferin Street