Tour Packages
WHITE NIGHTS FESTIVAL IN BRILLIANT SAINT-PETERSBURG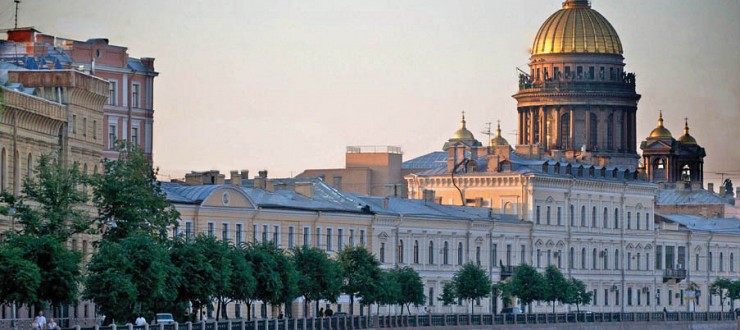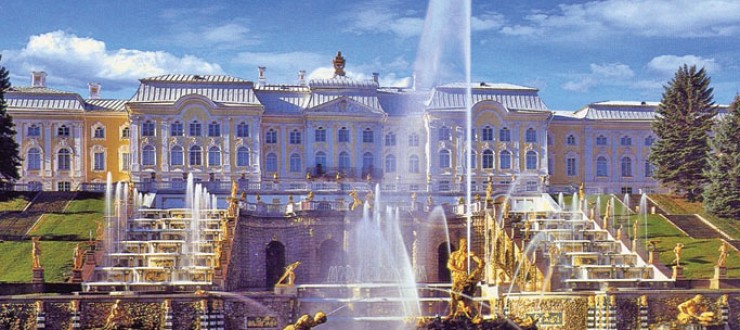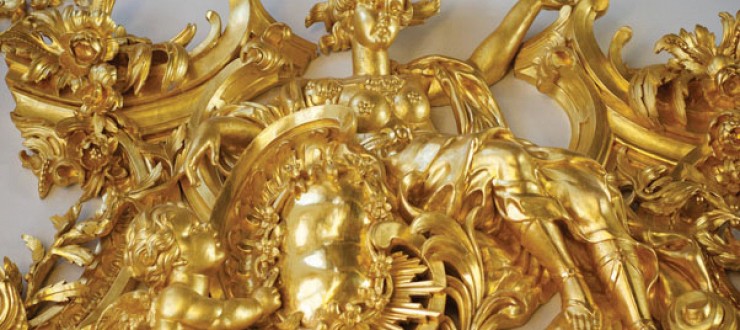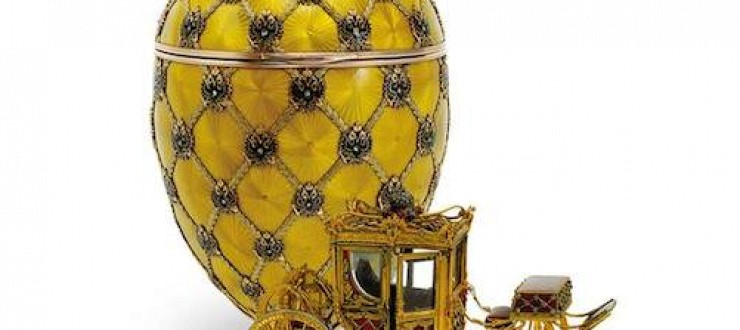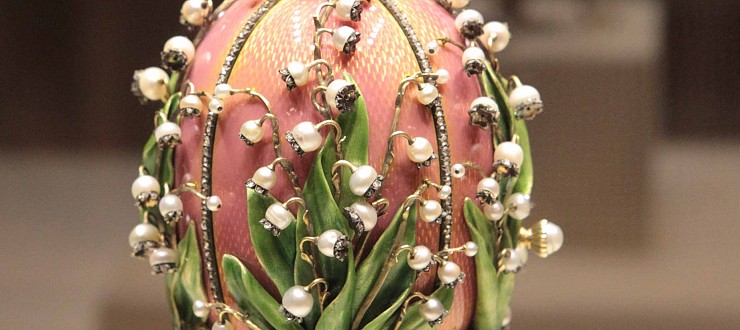 | | |
| --- | --- |
| Tour start date(s): | 28-06-2019 |
| Duration: | 15 days |
| Location: | Helsinki-Stockholm-St. Petersburg |
| Price (including tax): | 3100CAD |

EXPLORE RUSSIA WITH US IN A SPECIAL AND COMFORTABLE WAY!
THE WHITE NIGHTS MAGIC IN IMPERIAL ST. PETERSBURG TOUR AND THE FOUR BALTIC CAPITALS CRUISE, JUNE 28 – JULY 12, 2019
The art of travel… There are a great many admirable cities in the world. But will you remember your visit for years to come? It is very tempting to go to a new country on your own. But you will have to wait in lines among other tourists who wish, like you, to get into museums, palaces and parks. Of course, you can stroll the streets lazily or engage in people-watching while sitting in a café. However, don't be surprised if various sights and architectural masterpieces remain only in your tourist booklet. A package tour, on the other hand, will save you much trouble and disappointment.
The tours to St. Petersburg, one of the world's most beautiful cities, started when the readers of St. Petersburg magazine, Canada, poured us with requests way back in 2006. Over these years, dozens of tours were organized in cooperation with IRINA INTERNATIONAL TOURS, the largest Russian-Canadian in Toronto since 1993, with Irina Nagel at the helm.
It is only natural that one never has enough time in St. Petersburg. When you look at our detailed program, you will be pleasantly surprised at how many places you will visit, how thoughtfully the program combines museum-going with strolls in the parks, which famous restaurants and cafés you will dine an wine at, what a wonderful selection of theatres and concerts awaits you at night! A proud native of St. Petersburg, I now have an exciting opportunity to show it all to you. What else can I say about St. Petersburg? YOU HAVE TO SEE IT WITH YOUR OWN EYES!
The second part of our 15-day journey is a 5-day cruise of the Baltic Sea (St. Petersburg – Tallinn - Stockholm – Helsinki – St. Petersburg). It is truly remarkable because it allows you to switch countries in a floating hotel. In the evening you can go to a spa, sit in a restaurant, see a show or dance at a disco party. Before sleep it is nice to have a stroll along the deck, to enjoy the sea breeze and then to go down to your cabin, blissfully stretch on the bed, close your eyes and… wake up in a new country. THIS IS TRUE MAGIC!
Sophia Dmitrieva-Tovmassian
Tour Organizer
……………………………………………………………………………………………………………………
Day-to-Day Schedule
Day 1. June 28, Friday.
Transatlantic flight from Toronto to St. Petersburg with a layover in Europe.
Day 2. June 29, Saturday.
St. Petersburg. Checking into the boutique hotel «Happy Pushkin» located in the centre of the city, in a historical building on the Neva bank. Dinner at the restaurant "Welcome to St. Petersburg!" Time to relax after a long journey.
Day 3. June 30, Sunday.
A city tour. The first meeting with the city of your dreams: an exciting walk on the Neva embankment and a hop on/hop off bus tour of St. Petersburg in a red double-decker bus. In the evening, a theatre show, a concert or just relaxation.
Day 4. July 1, Monday. CANADA DAY.
We continue to explore St. Petersburg. A six-hour bus tour of St. Petersburg as a UNESCO World Heritage Site, with a visit to the Peter and Paul Fortress and St. Isaac's Cathedral. The gala dinner "Ad mari usque ad mare" ("From sea to sea"). Leisure time.
Day 5. July 2, Tuesday.
One day at the Hermitage. A review tour of the museum. A coffee break. In the evening, a theatre show, a concert or relaxation.
Day 6. July 3, Wednesday.
The Russian Museum, which holds the world's largest collection of Russian pictorial art, and the Church of the Savior on Blood – one of the most visited and photographed sights of St. Petersburg. A theatre show, a concert or a free evening.
Day7. July 4, Thursday.
The Fabergé Museum and a boat ride of nobility quarters of St. Petersburg of the Fabergé era. A Walk on the Nevsky Prospekt. A coffee break. A theatre show, a concert or a free evening.
Day 8. July 5, Friday.
We will spend this long-awaited day in Peterhof – the town of fountains and a jewel in Russia's historical heritage. Lunch in the Red Tavern restaurant. Evening is free.
Day 9. July 6, Saturday.
The town of Pushkin (Tsarskoye Selo). A tour of the Catharine Palace and the famous Amber Room. Astrollinthepark. Acoffeebreak. A visit with Pushkin: a tour of the Tsarskoe Selo Lyceum. The day ends with a popular show Feel Like a Russian.
Day 10. July 7, Sunday.
Free day. Dinner in the popular Russian restaurant "Good Bye, My Peter, I Will Come Back!" An unforgettable night walk along the Neva at the time the bridges are drawn apart.
Day 11. July 8, Monday.
The Four Baltic Capitals Cruise begins. Brunch. Cheking out and a trip to the port to board the MOBY SPL PRINCESS ANASTASIA ferry. Entertainment galore for all ages! Dinner at the Welcome Aboard restaurant. An abundant all-you-can-eat menu will please the most discerning gourmets among you. Daily buffet breakfasts in the Princess's Garden restaurant offer an assortment of delicacies comparable to the most expensive hotels.
Day 12. July 9, Tuesday.
Tallinn. Choose between your own time and a walking tour of the city. In the evening, an entertainment program onboard.
Day 13. July 10, Wednesday.
Stockholm. Choose between your own time and a 3-hour bus/walking tour of the city. In the evening, an entertainment program onboard.
Day 14. July 11, Thursday.
Helsinki. Choose between your own time and a 3-hour bus/walking tour of the city. Back onboard, an all-you-can-eat buffet in the Princess Garden restaurant. In the evening, an entertainment program onboard.
Day 15. July 12, Friday.
ReturntoSt. Petersburg. Transfertotheairport. Flight to Toronto with a layover in Europe. Arrival in Toronto on the same day.
SEE YOU SOON!
…………………………………………………………………………………………………………………….
Included:
In St. Petersburg: 9 days/9 nights at the downtown boutique hotel Happy Pushkin on the Neva River; meals as advertised; all transfers an tours according to the program, accompanied by a licensed tour guide; museum tickets.
On the 4 Baltic Capitals cruise: 5 days/4 nighths in a cabin of the category you have chosen; buffet breakfasts; 2 gala dinners; excursions in every city,
Not included:airfare; health insurance; Russian visas (if required) or multiple Schengen visas for the cruise; theatre tickets.
PRICEof the 15-day tour: from CAD $3,100 for a group of 10 and more and cabins for two. Individual cabins come at CAD $550 extra. Registration deposit of CAD $1,000. Nonreturnable deposit: CAD $75. SPECIAL RATES FOR SCHOOLCHILDREN AND STUDENTS.This tour was organized by the Arts, Culture and Tourism of St. Petersburg Magazine in Canada with the cooperation of II Tours Ltd.
INTRODUCTION
This is a unique and special tour. My name is Sophia Dmitrieva-Tovmassian and I am the publisher of The Arts, Culture and Tourism - St. Petersburg - Magazine in Canada. For the past six (7) years, I had the opportunity to put together and escorted this fabulous tour where no other tour companies are offering.
I was born and raised in St. Petersburg (Russia) it is my City, my Soul, and my Passion. I know where to stay, where to eat, what to see and visit. I have kept my artistic and business contacts in Europe and Russia. These contacts has allowed me to share with you an elaborate tour full of details and rich in culture including the arts, theatre and concert performances.
St. Petersburg - Boutique Hotel "Happy Pushkin
I chose a small boutique-hotel"Happy Pushkin" on the banks of the Neva. This is not just a name. This old mansion has the first apartment where Alexander Pushkin and his beautiful wife Natalie stayed after their wedding. Thus, from the very first days we find ourselves in the heart of the historic past of my amazing city. We will spend seven nights in this unique hotel, where we will be received as the most honored guests. The hotel combines modern comfort and atmosphere of the Pushkin epoch. Every room has its own unique charm with all the amenities necessary to make your stay very comfortable.
Conclusion
Throughout this entire unforgettable journey, we will be accompanied by licensed bilingual tour guides, art scholars, cultural studies specialists, and historians. In St. Petersburg as well as in Stockholm,I will show you places which usually are overlooked by normal standard excursion tours.
Liability:
We shall not be liable for any claims, losses, damages, costs, expenses, delays or loss of enjoyment of any nature or kind whatsoever, resulting from events beyond our or supplier's reasonable control, including but not limited to acts of God, strikes, lockouts or other labour disputes or disruptions, wars, blockades, insurrections, riots, earthquakes, weather conditions, floods or acts or restrains imposed by government authorities.
Operator's Responsibility:
II Tours Ltd. and/or its agents, act only as agents for the client in all matters pertaining to travel. They assume no responsibility nor liability in connection with the service of any train, vessel, carriage, aircraft, motor or other conveyances which may be used, either wholly or in part, in the performance of its duty to the passenger; neither will it be responsible for any act, error, or omission, or any injury, loss, accident, delay or irregularity which may be occasioned by reason of any defect in vehicle or through the neglect or default of any company or person engaged in conveying the passenger; or for any hotel proprietor, or hotel service, or for any other person engaged in carrying out the purpose for which tickets or coupons are issued. In the event that it becomes necessary or advisable for the comfort or well being of the passenger, or for any reason whatsoever, to alter the itinerary or arrangements, such alterations may be made without penalty to the operators. Additional expenses, if any, shall be borne by the passengers, conversely refund will be made to the passengers if any saving is effected thereby. The Airlines concerned are not to be held responsible for any act, omission, or event, during the time passengers are not on boards their planes or conveyance. The passenger contract in use by the Airlines concerned, when issued, shall constitute the sole contract between the Airlines and the purchaser of these tours and/or passenger. The right is reserved to withdraw any or all tours should conditions warrant, also to decline to accept or retain any passengers as members of the tours. II Tours Ltd. or agent can assume no responsibility for lost tickets or coupons. The validity of this brochure is from 01/01/2019 to 31/12/2019.