Tour Packages
7 day Trip to Harrison Hot Springs and Vancouver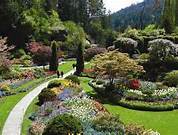 | | |
| --- | --- |
| Tour start date(s): | 16-05-2021, 20-06-2021, 20-09-2021 |
| Duration: | 7 days |
| Location: | British Columbia |
| Price (including tax): | $1100 CAD |

Day 1 -arrival in Vancouver, transfer to Harrison Hot Springs.
Day 2– rest on a resort located 125 kilometres from Vancouver on the shore of a mountain lake with a superb sandy beach, swimming pools with thermal water surrounded by unique beauty of the mountains.
Day 3– transfer to Vancouver, checking into a hotel in downtown Vancouver.
Day 4 -tour of Victoria, a charming city with preserved English traditions, located on the beautiful Vancouver Island. Ferry crossing across a stunning ocean strait with the unique beauty of the numerous islands. The famous Buchard Gardens, tour of Victoria, Parliament building, Empress Hotel. Return to Vancouver.
Day 5 -tour of Whistler, an all-year-round resort located in the mountains. We will drive along one of the most beautiful roads in the world, which runs along the ocean strait past a necklace of emerald islands with mountain peaks covered with glaciers, waterfalls. Tour of resort, stopover at observation decks near the canyons with rapidly flowing rivers located at the foot of the mountains with glaciers.
Day 6–Vancouver city tour - Stanley and Queen Elizabeth Parks; Historic Gastown and Yaletown, the oldest Chinatown;downtown of the city with magnificent ocean quays and prestigious areas,the Olympic village.
Day 7 -group transfer to the airport.
The price includes: accommodation in hotels - 2 nights in Vancouver, 4 nights in Harrison Hot Springs, tours with a Russian-speaking guide, group transfers.
Price per person, in a double room: $1100 + flight
Flights and insurance are not included in this price.